If you are organizing a family holiday and are looking for ways to keep children interested and occupied during the celebration or are planning to start a leisure / holiday equipment rental business, you are in the right place.
We offer you to rent our professional inflatable trampoline – slide. During the event, children will be able to have fun: jumping, climbing, and sliding will all be available and parents will not only be fascinated, but will most likely thank for unforgettable memories as well.
Our trampolines are intended for children from 3 to 12 years old. At one time, up to 10 children can play on the trampoline (maximum trampoline load is up to 300 kg). At your request we can deliver the trampoline all over Taurage county, Šilutė, Jurbarkas, Pagėgiai, Kelmė and other cities of western part of Lithuania and the seaside. Pre-booking is possible. For more information on renting a trampoline, see section "Trampoline rent".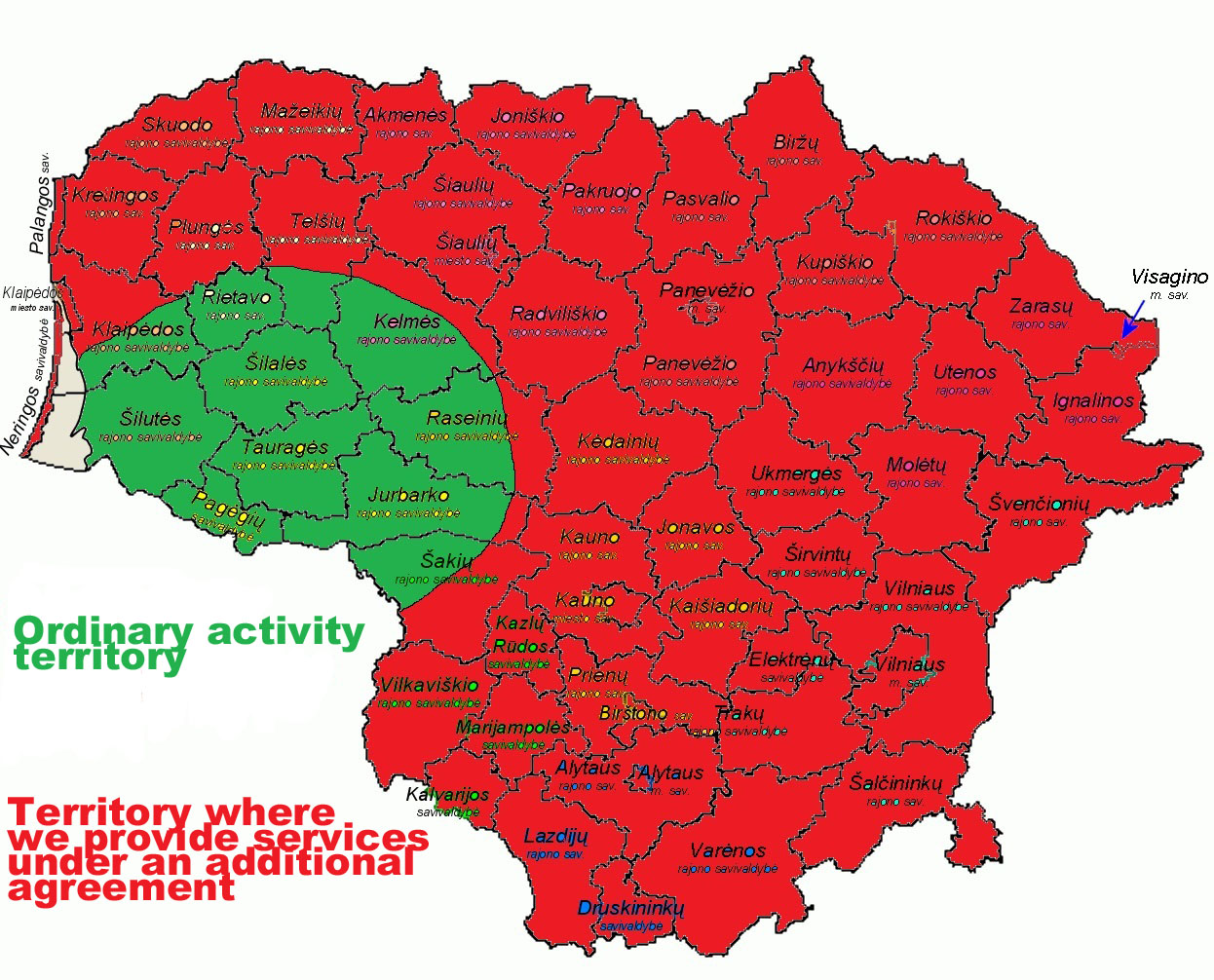 We also offer to purchase our professional inflatable trampolines and/ or slides. Our marketed equipment is made of the finest quality German PVC fabric, i.e. The sides of the trampoline are made of 650 g / m2 PVC fabric, while the jumping-skating space is 680 g / m2 PVC fabric. Fabrics are sewed with double-suture, in some areas – with a quadruple suture. Our trampolines' explotation time is 4-5 times longer than the trampolines' made from tarpaulin. You can choose from the examples provided or order an individual trampoline according to your desired dimensions, color choice and visual equipment. The preliminary production and delivery time for the trampoline is 2-4 weeks. The complete set consists of a trampoline, an air compressor (1.1 kW / 230 V) and a manual. The cost of trampoline starts at € 1,350, depending on the size of the equipment, the shape and the visual equipment. For more information on trampolines available for purchase, see the "Trampoline purchase" section.
In the pursuit of high level professionalism, we only supply quality goods and services to the market, and only those, which we trust and have tested ourselves. We believe that everything is possible! Therefore, we put in more effort and do more than we promised! Try us out!